New from Translit Publishing:
Skaz: Masters of Russian Storytelling
A Dual-Language Anthology
Edited and translated by Danielle Jones

Skaz—from the Russian skazat, "to tell"—is a unique narrative form with prominent oral, storytelling qualities. Standing in sharp contrast to well-known monumental works of Russian fiction, skaz allows creative, insightful explorations of countless settings and topics ranging from irreverent to tragic, from quotidian to magical.
This dual-language anthology, which includes stories by Babel, Chekhov, Dostoyevsky, Tolstoy, Zoschchenko, and many other skaz masters, incorporates the Russian text side-by-side with the English translation. Ideal for students of Russian and heritage speakers, this volume represents a snapshot of the evolution of skaz throughout the Tsarist and Soviet eras, and promises a captivating read to any admirer of Russian culture, literature, or history.
Includes introduction, author biographical sketches, annotations, and discussion questions.
About the editor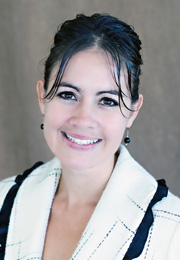 Dr. Danielle Ann Jones is a writer and literary translator. She first visited Russia and Ukraine in 1994 and has returned many times since. In 2012–2013, she was awarded a Fulbright Scholar Award to Perm, Russia. She teaches literature and writing at the University of Montana Western.

Skaz: Masters of Russian Storytelling was edited and translated by Danielle with Anna Arustamova, Svetlana Malykhina, and Natalya Russkikh.
Reading samples
Table of contents
Foreword by Danielle Jones
The Bathhouse by Mikhail Zoshchenko
Book information
ISBN: 978-0981269542
Format: Trade paperback
Page count: 416
Trim size: 5" x 8"
Price: $14.95 US
Availability: 2.27.2015
Buy from Amazon
Wholesale distributor:
Ingram Book Company